Our Services
Serving Riverside County
We can fix all major appliances including:


* Washer Repair
* Driers Repair
* Stove Repair
* Oven Repair
* Small Appliance Repair
* Kitchen Appliance Repair
* Large Appliance Repairs
* Garbage Disposals Repairs
* Air Conditioners Repairs
* Dishwashers Appliance Repair
* Microwave Repairs
* Trash Compactors Repairs
* Heaters Repairs
* Refrigerators Appliance Repair
* Freezer Appliance Repairs
* Small Appliance Repair
* Wine Cooler Repairs
* Exhaust Fan Repairs


Call us now at (951) 280-3030 to schedule your stove repair service. We Repair All Major Appliances and Brands!
About Us
Appliance Repair Wildomar CA
Jim Appliance Repair in Wildomar, CA is dedicated to keeping your appliances up and running! We strive on the principles of integrity, hard work and customer satisfaction at all times. Our appliance repair services have been known to fix broken appliances and get them back up running. If you need large appliance repair or small appliance repair, our phenomenal technicians are excited to diagnose the problem and provide you with a steadfast fix. Speak with our major appliance repair professionals in Wildomar, CA about the issues you are experiencing. Our experts are skilled in kitchen appliance repair and heating & cooling repair services!

If your appliances are not working properly, we are here to help and repair it. When you couple with us, you will have access to our affordable repair options including washer repair, oven repairs, and dryer repairs. However, if you need uncommon appliances that need our attention, we offer wine cooler repairs, trash compactor repairs and more! Our affordable financing options were intended to save our valued customers money. We know the last thing you need is a broken garbage disposal and microwave. Rely on our garbage disposal repair service and microwave repairs in Wildomar, CA. We go to great lengths ensuring you are fulfilled with our efforts! We can fix all major appliances including washers/dryers, stoves/ovens, air conditioners, microwaves, refrigerators and more.

We offer same day service for appointments scheduled before (12:00pm) noon. Since we are always in your area, we will not charge you travel time. This means if you seek our kitchen exhaust fan repair or refrigerator repairs, you will not be charged a single mile! Discover what sets us apart from other appliance repair professionals in Wildomar, CA. We handle beyond washer and dryer repair; our experts are cross-trained in a medley of appliances! Have questions about our dishwasher repairs? Contact us today!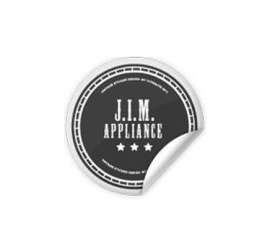 Appliance Repair Wildomar CA
---
Payment Methods
Mastercard, VISA, Discover, Cash, American Express